What Are The Psychological Effects of Pain – Acupressure, The

#1 Solution!
People who experience pain truly understand what are the psychological effects how debilitating it can be. When a person is suffering with chronic pain, it can affect every aspect of his or her life. It can sometimes start out like a pebble in one's shoe, only to become a thorn, or piece of glass—depending on the intensity. The difference is that when there's a foreign object in our shoe, it's easy to take the shoe off and remove it. Yet when it comes to living with pain, it's much more difficult to treat than removing a pebble from a shoe. The constant suffering can affect a person's mentality in a number of different ways. It can influence thoughts, feelings, sleep patterns, memory, concentration, and even connections with others.
Unfortunately, living with pain can affect a person's mood by making someone more susceptible to emotional changes that can cause depression, anxiety, and fear. Such mood disorders can also promote a person's dependence on prescription medications designed to treat the pain, and even abuse certain medications, which temporarily mask the pain by providing a "euphoric" feeling. However, when these effects wear off, the sense of hopelessness and discomfort return, so this can soon develop into a vicious cycle Living with pain is a constant battle to fight the physical discomfort because one can,t really exercise or do any physical activity in pain as it may cause further injury. We all know how important a good night sleep is! In addition to changes in a person's mood, living with pain can seriously disturb a person's sleep patterns. It's often difficult for a person to fall asleep, and remain asleep for an entire 7-8 hours when in unrelenting or sporadic pain. Not getting restful sleep in the night can cause feeling of fatigue and tiredness throughout the day.
Acupressure – The #1 Solution!
Trying to attack all symptoms at once can seem overwhelming. But with creating a routine of using acupressure therapy for few minutes on daily basis along with other ongoing treatments can help speed up the healing process. Besides being safe and effective, The best part about the art of Acupressure Therapy there are no side-effects from drugs, and one can apply acupressure techniques using acupressure tools like Balls of Bliss to relieve back pain and Hot Stepper foot roller for proper foot care, anytime, anywhere-while sitting, standing or lying down.(watch demonstration videos at the bottom of page)

Besides releasing muscular tension and engaging the body 's own life force to sooth and heal, acupressure also promotes healing of the Central Nervous System, which consists of the brain and spinal cord.The stimulation of these points in the back and feet rids the body of toxic build up that accumulates in muscle tissue. These toxins can cause Stiffness in muscles, which then puts abnormal pressure on nerves causing mood swings and then begins the vicious cycle. Some points in the feet relate to a specific body part, others in the back are more general. Basically, the many pressure points that exist act as "valves" for the flow of qi (energy). Acupressure opens these valves to restore the flow of qi and balance the body's natural energy. When the nerves in the back are relaxed they carry healing messages to the brain which helps one's psychological state. We can give our bodies a chance to heal itself !
Watch STEP by STEP Demonstration Videos: How to use Acupressure Tools – Balls of Bliss and The Hot Stepper foot roller .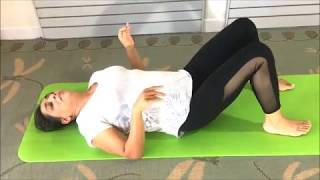 CHRONIC TRAPEZIUS PAIN RELIEF IN MINUTES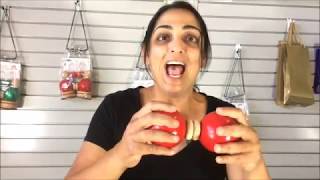 LOW BACK /SCIATICA PAIN RELIEF INSTANTLY!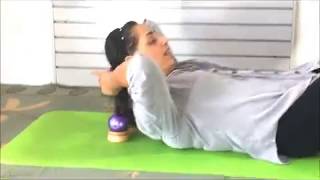 Relieve headaches/migraines dem. video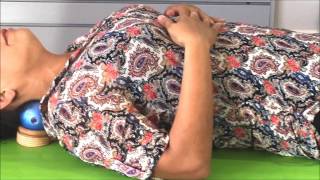 Neck pain relief dem. video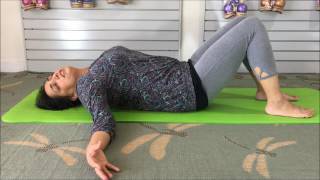 shoulders/traps pain and stress releif dem.video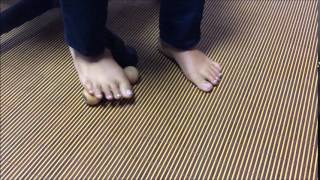 Hot stepper foot roller dem. video
CHRONIC TRAPEZIUS PAIN RELIEF IN MINUTES

The firm pressure applied using this technique with balls of bliss tool will get rid of the accumulative tension in the rhomboids & trapezius muscles instantly by promoting blood and oxygen flow in the affected area. It helps release the compressed nerve pathways which is causing the pain, rebuilding the damaged tissue, strengthening the muscles

LOW BACK /SCIATICA PAIN RELIEF INSTANTLY!

This acupressure technique using balls of bliss tool is the #1 Solution for low back, sciatica and hip pain. It helps promote and increase blood and oxygen flow in the affected area, rebuilds damaged tissue, releases compression from nerve pathways

Relieve headaches/migraines dem. video

GB 20: iUnder the hollows of the skull. Within 15 seconds to 1 minute of Applying acupressure technique using Balls of Bliss Acupressure tool you will notice the pain diminished and be replaced by a relaxed warm feeling. Made of maple and oak wood in U.S.V.I.

Neck pain relief dem. video

Placing Balls of Bliss tool under the neck (2 stability rings included to elevate the balls) for only 2 minutes will loosen the neck muscles, increasing blood and oxygen flow, proper aligning the neck, relaxing the nerves. Balls of Bliss Acupressur tools made of maple and oak wood in U.S.V.I.

shoulders/traps pain and stress releif dem.video

Trapeziuz muscle pain can cause tension based headaches, vertigo symptoms, shoulder pain, carpal tunnel syndrome, headaches, etc. Applying acupressure techniques using massage tools like Balls of Bliss Acupressure tool can help fix these symptoms. Made of maple and oak wood in the U.S.V.I.

Hot stepper foot roller dem. video

Experiencing foot pain? Is it Plantar Fasciitis? Excruciating pain in the heel of the foot upon waking in the morning. Trying to put the foot on ground can be dreadful. Hot Stepper foot roller is designed to cure plantar fasciitis pain upon using it for few minutes daily. Within 2 weeks or less plantar fasciitis is cured. Maple and oak wood made in U.S.V.I.